CatDV Desktop Clients
We believe that different users have different needs, so provide a variety of CatDV clients with different user experiences. These include rich desktop clients, accessible web & mobile front-ends, iOS apps, and apps that operate inside partner products (e.g. Adobe Premiere).
CatDV is designed for stand-alone and networked operation. It is highly scalable , and can grow with your needs, to suit everyone from individuals through to studios and large production houses.
There are a number of versions and options to cater for customer's differing requirements. All versions of CatDV have these core capabilities, and in addition: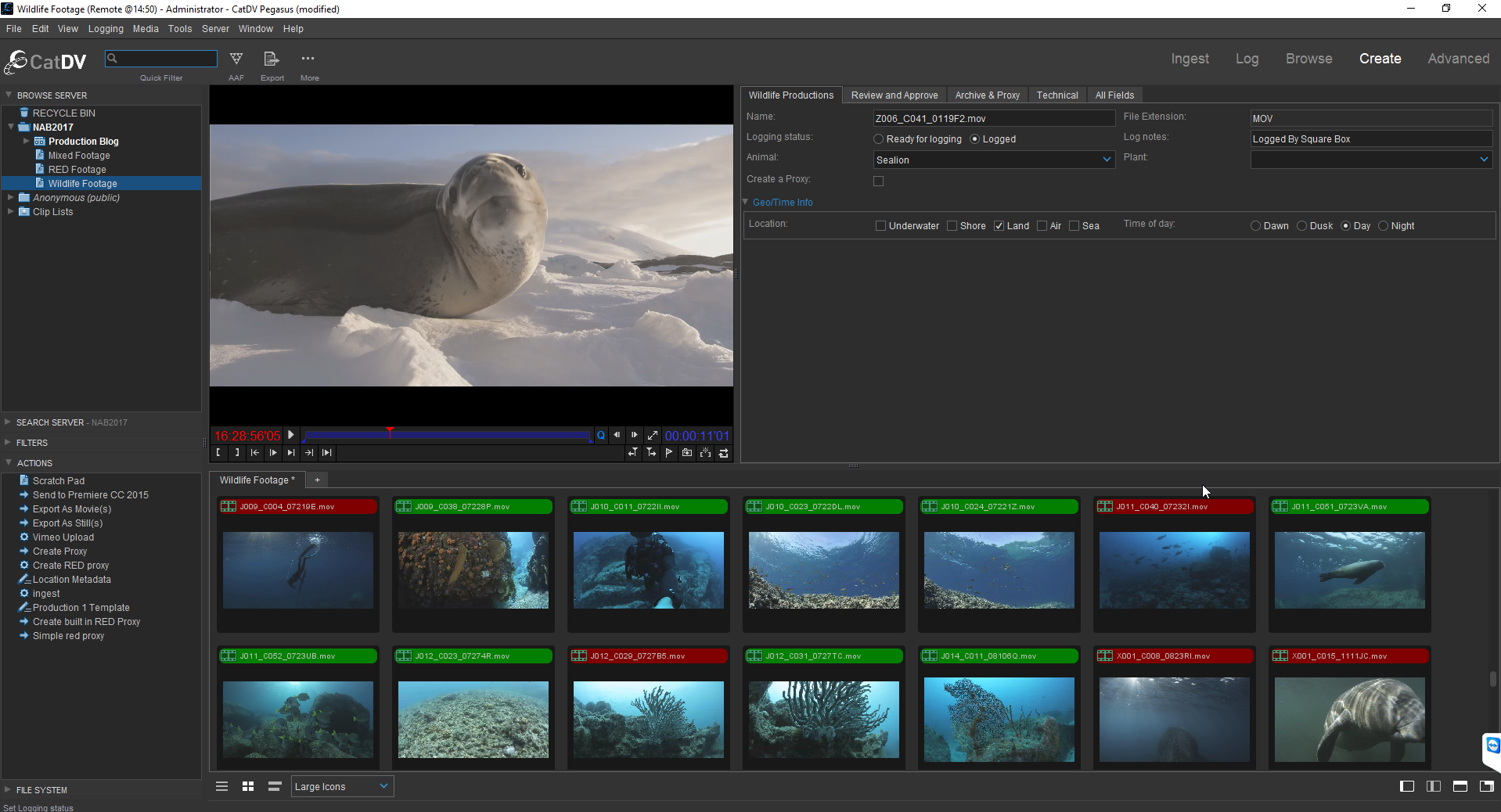 Stand-Alone Clients:
CatDV can be run as a standalone desktop application:
CatDV Pro:  with integration with editing systems, and more sophisticated import / export and search.
CatDV Pegasus: our premium client including Media Composer integration and RED playback.
Networked Clients:
CatDV Pro or CatDV Pegasus can be linked up to the different CatDV servers:
CatDV Workgroup: enabling collaboration across smaller teams.
CatDV Enterprise: for larger deployments with more sophisticated security and search needs.
CatDV Pegasus: for demanding workflows, with accelerated search engine, full audit and reporting capabilities, and flexible access controls.
Desktop Client Options
There are several options that can be added to either standalone or networked copies of CatDV Pro (these are already built into CatDV Pegasus):
MXF: Supporting metadata exchange from P2, XDCAM, RED, and AVID formats (note: appropriate codecs for playback are also required, native RED playback requires Pegasus).
Archiving: Adding support for desktop archiving to a folder.
Archiving Plug Ins: Additional support for tiered storage.
Additional Networked Desktop Clients
CatDV Browse Client: providing read-only access to networked deployments
CatDV Panel for Adobe Premiere and Adobe Anywhere providing powerful CatDV search and metadata edit from within Adobe. Each copy of CatDV desktop includes a copy of the Adobe Premiere Panel.