Give Your Media Wings!
By popular demand, the next instalment of our free 'Give Your Media Wings' webinar programme has now begun!
Learn about CatDV's partnerships, access helpful tips and tricks plus gain insights into new products and features that will help super charge your media workflows.
The ability to perform custom actions is one of the most powerful features in Pegasus, our premium CatDV client. You can use Pegasus custom actions at all stages in your workflow to save time on repetitive CatDV tasks and improve consistency in data entry and file export.
You'll come away with some real, workable actions that you import into your own Pegasus workflow, and you'll have the tools you need to create your own custom actions.
Sign up now: Wednesday 22nd June at 9.30am (PT) 12.30pm (ET) 5.30pm (GMT)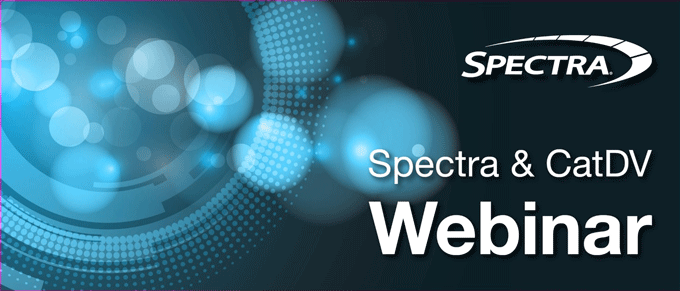 Join us as we discuss how the BlackPearl Certified CatDV integration provides users a modern, powerful, user-friendly toolset to manage and storage assets. The solution scales to accommodate small, multi-user work groups – all the way up to enterprise environments and provides a centralized location where disparate
Sign up now Wednesday 28th June at 10am (PT) 1pm (ET) 6pm (GMT)

CatDV 12 now includes enhanced support for audio files.
Join us as we take a look at CatDV handles various audio workflows and features including: advanced waveform display, VU meters, and the ability to handle more audio tracks, thumbnails, and audio markers.
Wednesday 26th July at 9.30am (PT) 12.30pm (ET) 5.30pm (GMT)
Catch Up! Watch our Webinars back now: