SNS and CatDV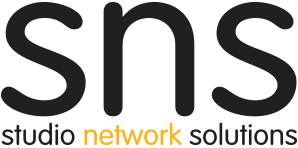 Founded in 1998, SNS is a leading provider of shared storage solutions. SNS's flagship product, EVO, is an all-in-one, SAN/NAS hybrid, shared storage sever. EVO has been developed for film, video, graphics, animation, audio, and broadcast production environments. EVO is designed to provide high speed, flexible, centralized storage for multiple clients in a file based workflow managed by CatDV. EVO's industry leading performance enables multiple users to share media in real-time, from DPX Image Sequences, Uncompressed and Compressed HD formats, as well as Proxy media, all managed by CatDV.
With a robust 64bit Linux OS, EVO can run the CatDV Server internally providing a simple direct attached solution for clients in a smaller workgroup. EVO's integration of a file based NAS provides a great location for storing proxy files of your raw media, which can be presented to non-SAN clients over Ethernet.
SNS's iSCSI Initator for Mac, globalSAN, enables more flexible storage options and secure data connections for CatDV databases, as well as for media and catalogue backup and archival. This can allow users to store their CatDV database and media snapshots and backups over a secure, networked connection.