ASG / Atempo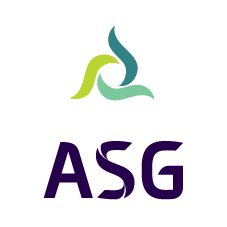 From protecting newly ingested footage to archiving completed projects, ASG / Atempo products protect and preserve content throughout file-based workflows. Whether you're a boutique post-production house or a broadcast media giant, ASG / Atempo solutions scale to fit your needs. With ASG / Atempo, you can be sure data will never be lost and content will remain accessible – not only during edit, but also perpetually in a long-term archive.
ASG / Atempo Digital Archive allows organizations to cost effectively manage the growth of their file-based data by migrating content from primary storage to near-line and deep archives, whether digital tape, disk or on-line cloud storage.
ASG / Atempo Time Navigator offers complete data protection, from single work groups to multiple data centers. Atempo Time Navigator makes it easy to meet backup windows and to ensure security, regardless of the platform, application or storage media.
ASG /Atempo and CatDV
CatDV and ASG /Atempo provide a truly integrated solution for all your asset management and archiving needs. The CatDV ADA Archive Additions product enables this integration.
Benefits
seamless integration with both CatDV Media Asset Management and ASG / Atempo Digital Archive
saves time, reduces manual steps
automation minimises chance of manual errors so reduced mistakes vs manual mechanism or bespoke scripts
future proof – uses standard CatDV and ADA features to ensure data is protected for the long term
proven solution – many successful implementations managing of thousands of assets
Features
support for archive, purge (deletion of on-line files), backup (archive then purge) and retrieve operations
comprehensive record keeping within CatDV of status from ADA
reporting of detailed ADA archive statistics and health within CatDV
archive functions appear as CatDV menu option
support for all media formats and types supported by CatDV
System Requirements
CatDV Worker running on mac OSX 10.6 or above
CatDV Server on either mac or Windows
CatDV Pro or above
CatDV Worker 4 or above
ADA 3.2.99 or above
CatDV ADA Archive Additions are developed by QLS Distribution Ltd, and resold by Square Box Systems. Technical and Sales Support is provided via  normal CatDV processes.