New for 2017
Web Advanced, Live Logger and Premiere Panel:
Available Now: Web 2.2 Brand New Live Logger, frame accurate player, colored labels, shared clip lists
Advanced Web single page UI, source and record sequence editing, catalog management, drag and drop
Updated Premiere Panel improved UI, with fast, keyboard navigation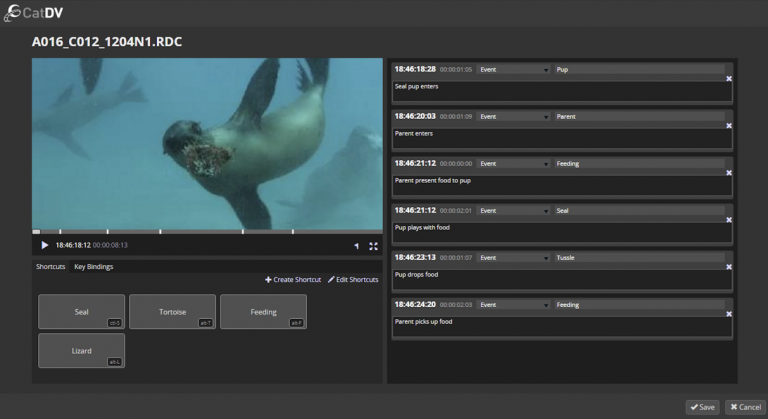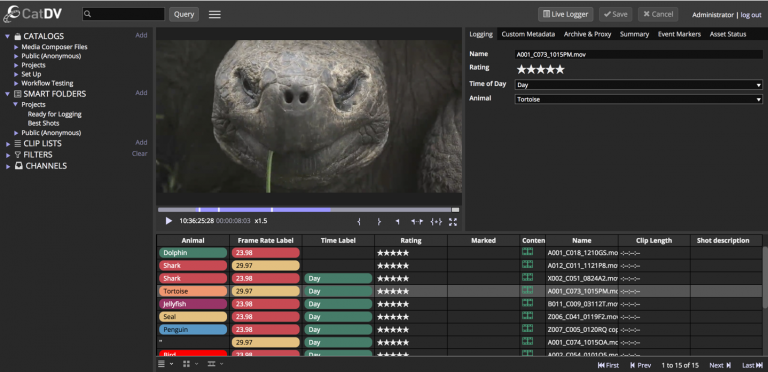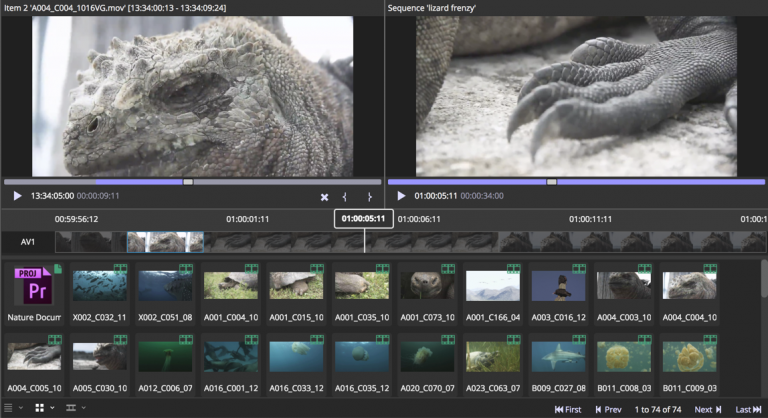 CatDV Worker 7 public beta now open
Worker 7  can fit in even more enterprise environments: whether cloud, data centre, on premise, or hybrid.
Worker 7 runs on linux, can run as a service on Mac and Windows, can be remotely monitored (optional extra) plus has a new graphical configuration editor, including branching logic!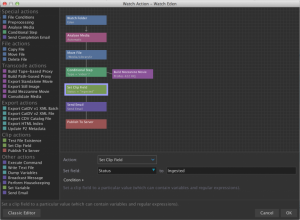 CatDV Social
CatDV has helped thousands of teams optimise their communication and collaboration. With the new CatDV social tools, collaboration is taken to a new level with the CatDV Web and Desktop Clients. Real time direct and group conversations about CatDV media assets, and lists is a breeze !
Cloud Archive
We continue to add to the cloud and object archives supported by our cloud archiver: Amazon S3, IBM Cleversafe, HGST, Spectra Logic Black Pearl, Quantum Lattus, Strongbox, Dternity, and Microsoft Azure are all available now – Google Cloud and BackBlaze B2 have a short lead time.
Cloud and Hybrid Workflows
Large and complex workflows are a breeze with CatDV professional services. With our team and channel partners, we can design and deploy the most demanding media automations, and control other leading media tools: Telestream Vantage, Aspera, File Catalyst etc !
CatDV Path Cleaner
Whilst CatDV can handle all sorts of characters in files and folder names, we know many other tools can't. The CatDV path cleaner automatically gets rid of nasty characters to make your workflows fly !
Avid Bin Reader
Feeling trapped with your legacy of content in Avid bins ? … set yourselves free with CatDV's bin reader … ingest bins into CatDV and incorporate content into any CatDV workflow. Beta testers wanted !
Tin Man Integration
Play and make proxies with  even more professional camera formats using CatDV with Calibrated's forthcoming new player: Tin Man !