CatDV IBC 2014 Announcements
,

April 5, 2016

—
Available Now: CatDV 11: The best of CatDV … better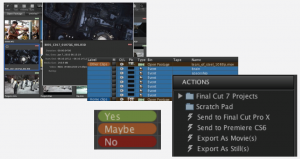 CatDV 11 is a major step forward in the evolution of CatDV, designed to appeal to a wider user community whilst remaining familiar to existing customers. New features include:
Fully customisable workspaces e.g. browsing, ingest, logging
Tabbed browser interface for working simultaneously on clips
Pop up details panel  for clips in a catalogue, with clip scrubbing feature
Coloured smart labels with completely configurable criteria
Simplified, re-designed, and configurable tree navigator
New actions panel for quick access to workflow tools
New player technology supporting AVCHD/MTS, and in CatDV Pegasus RED playback
Numerous smaller improvements: many more still image formats, watermark burn-in previews, better marker searching, auto-suggest fields, label printing, and a new infrastructure speed test tool.
Click here to find out more information.
New Product Announcements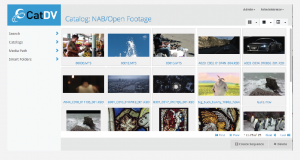 CatDV Web 2. Whilst CatDV 11 is an evolution, CatDV Web 2 is a revolution.  A clean, modern web design providing intuitive media and metadata management, with an entirely browser driven interface, suited for cloud deployments.
CatDV Web 2 increases the reach of CatDV across the enterprise with a simple, yet powerful user experience that seamlessly interoperates with the other CatDV clients for mixed or entirely web based deployments.


CatDV Advanced Panel for Adobe Premiere Pro.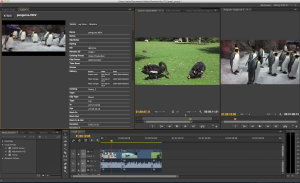 CatDV's advanced Premiere Pro integration provides powerful CatDV search and preview right within Premiere Pro.
Finding the right shots has never been easier or faster.  The panel supports a wide variety of search mechanisms, sub-clips, sequences and markers. Metadata and footage can also be previewed.
Click here to find out more.
CatDV Panel for Adobe Anywhere. CatDV for Anywhere adds the power of CatDV media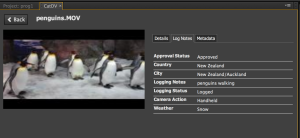 management to Adobe Anywhere for video: sharing CatDV's content seamlessly with Anywhere productions, within CatDV and via Adobe Premiere Pro CC.
From CatDV: new Adobe Anywhere productions can be created, CatDV assets can be added to an Anywhere production from CatDV clients (desktop and web) and new assets added to Anywhere can be automatically added to CatDV.
CatDV's Premiere Panel for Anywhere adds powerful CatDV search and preview functions to the Anywhere experience. Click here for more information.
Partners and Integration 
CatDV has always been one of the easiest products to integrate with. We've extended our partnerships and example integrations to include:
YouTube and Vimeo: for uploading content with metadata to these popular distribution platforms.
Aspera: to quickly pull and push content using Aspera's high speed transfer solutions.
Autodesk Smoke: to share CatDV footage and metadata with this leading NLE and finishing package.
a brand new plugin for Xendata archive solutions, the plugin supports seamless communication and updating of both CatDV and Xendata, entering beta soon
Archiware P5 Archive plugin, shipping now
Click here to see our latest "How To" tutorials  and webinars.
These integrations are in addition to our already wide range of media and broadcast collaborations with: Adobe, Apple, Avid, Grass Valley, Facilis, SGL, SNS, Storage DNA, ASG/Atempo, Cache-A, Promax, Quantum StorNext, GB Labs Space, Archiware, Sony Optical Disk Archive, 1 Beyond, BRU and DAX, Nexidia, FileCatalyst, Focal Point Server, NewTek TriCaster and 3Play.