What's new in CatDV 11?
CatDV 11 is a major step forward in the evolution of CatDV, designed to appeal to a wider user community whilst remaining familiar to our existing customers. Under the covers, the application has benefited from major improvements which make the application more responsive and pleasing to use.
CatDV 11 is available now on the download page.
This document runs through the major improvements in a few headline areas:
The streamlined user interface – which puts the right CatDV tools at your fingertips based on where you are in your workflow
A rebuilt player engine supporting a much wider set of native file formats
A selection of smaller improvements
Streamlined user interface
CatDV Workspaces – Every part of the CatDV User Interface can be switched on and off, and built into these customizable workspaces. CatDV 11 ships with Workspaces designed to help with common steps in the workflow.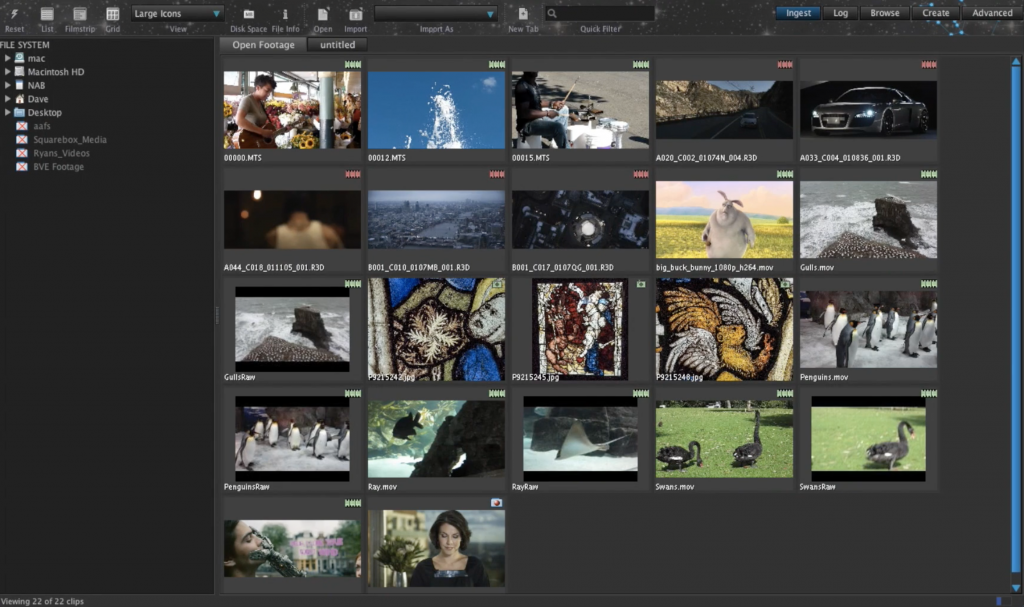 The Ingest Workspace makes it easy to pull content into CatDV. The file browser and a new Catalog are shown. When we pull footage into CatDV it's more intuitive about what we're going to do with it. CatDV asks if we want to save to a local CatDV file or the server, or whether to open in a new, empty window:

Also when material is coming in to CatDV, we can do other things: review the content, start logging – potentially saving even more time with CatDV
The Log Workspace brings all of CatDV's great logging tools to the fore. All the CatDV details panels become visible, with a thumbnail view of the clips themselves. Toolbar buttons for the Real Time, Verbatim Logger and manipulating metadata are also added.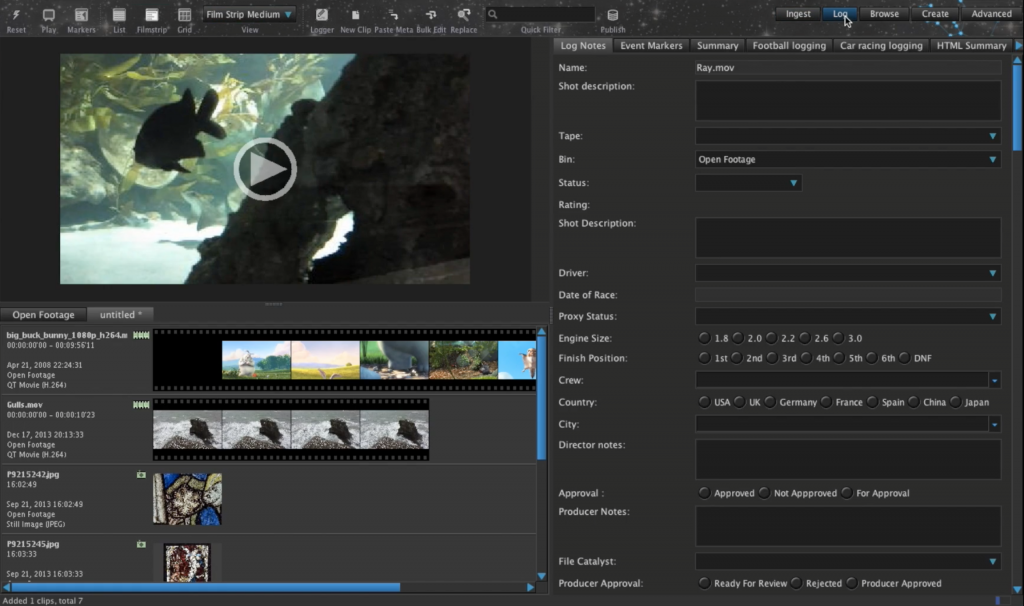 The Browse Workspace is great for finding content – whether browsing a CatDV server, searching or refining searches.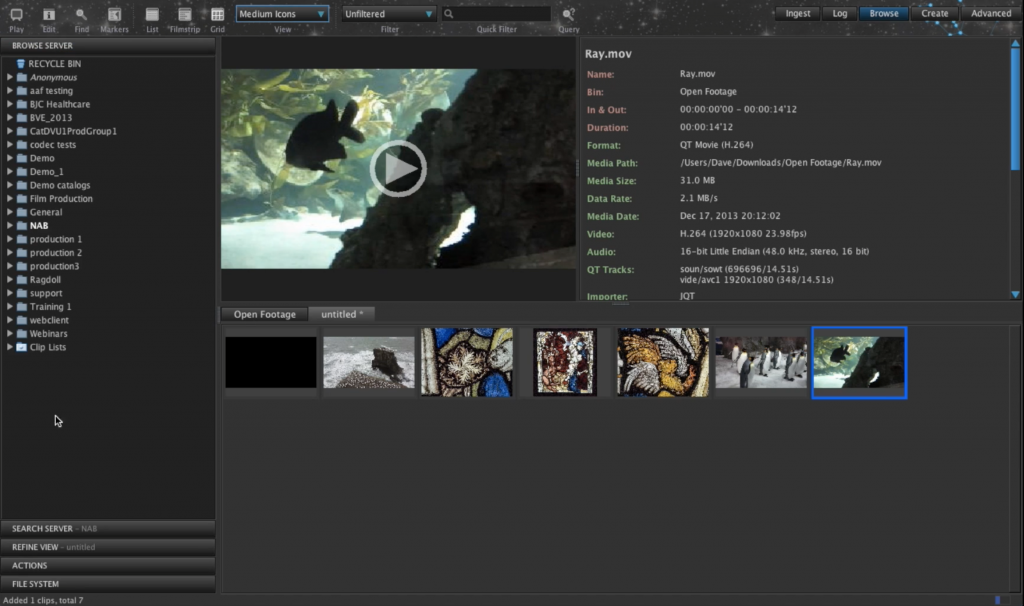 The Create Workspace is oriented towards content creation. A new Actions tab highlights the interaction with the major edit packages as well as options to render movies.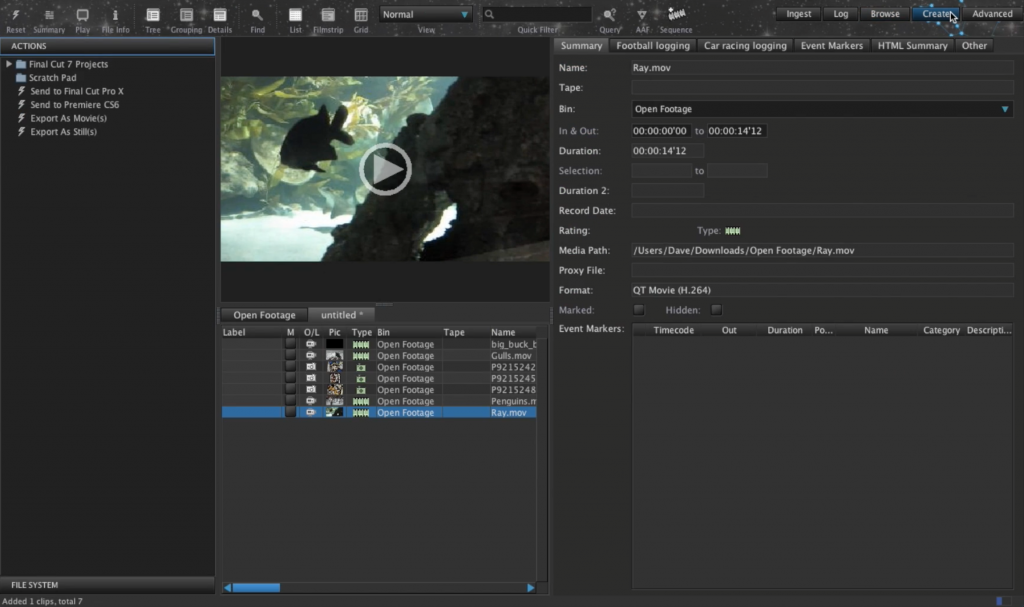 Finally the Advanced Workspace opens the familiar CatDV classic view with all the tools visible on a single page: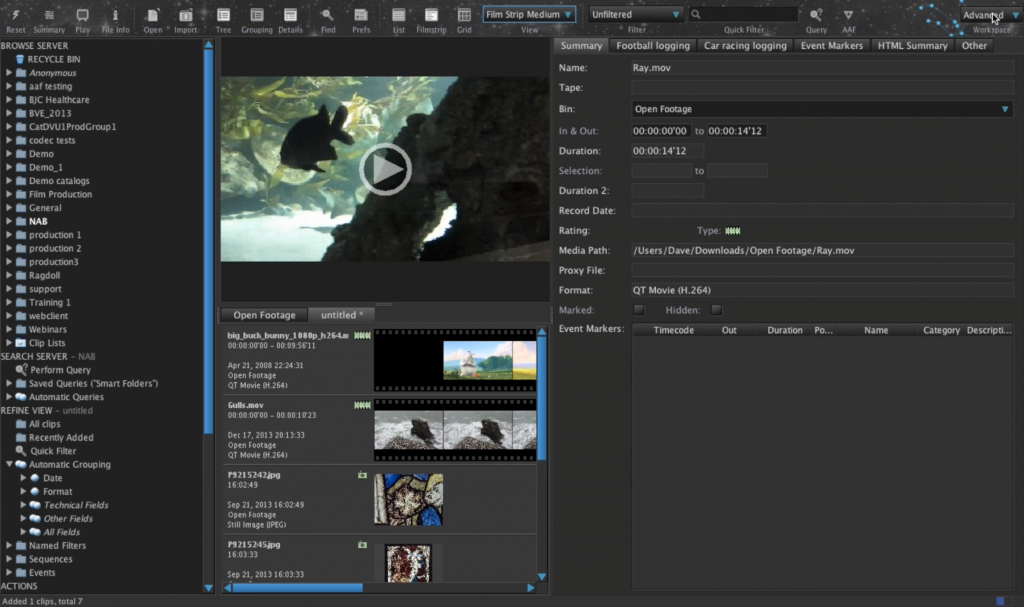 Other user interface improvements
Other user interface advances include the new clip details pop up panel. Using the info button or holding down the Control or Alt key shows a summary pop up for the clip that can be scrubbed by hovering the cursor.
The CatDV tree navigator has been reorganised and made more configurable, with separate sections to browse or search the server to bring in a collection of clips you might be interested in, and then to refine the view using filters or automatic grouping to narrow it down to the precise clips you want. Each section is more intuitive, and can be shown in a variety of ways to suit your workflow, plus we have the new Actions panel.
The new tabbed browser interface means several sets of clips can be worked with at the same time and you can easily view the contents of a metaclip or sequence or quickly browse another catalog on the server without losing your place. Clips can be dragged between the tabs making the interface even more productive.

Finally on the UI side we have coloured smart labels. CatDV can be set up to automatically highlight clips matching specified conditions. The criteria are completely configurable so the possibilities are endless: media type, review status, logging status, assets past their deadline – whatever is relevant to your workflow.

CatDV's new player technology
In addition to its powerful proxy workflows one of CatDV's strengths is that it plays a huge variety of raw formats natively, without the need to transcode. We're extending the player technology in CatDV 11 and can support a broad range of new formats including AVCHD / MTS and covering a wide set of prosumer and DSLR cameras, including native RED playback in Pegasus 11.
Other improvements
We've updated CatDV 11 in many other areas to make it even easier to deploy and use:
By default CatDV now run as a 64-bit application, with associated performance gains
Apple "Retina" display support
Share CatDV metadata with Autodesk Smoke
CatDV can see inside zip files
The new player can preview many more image file formats: PSD, TIFF, PICT, BMP, ICNS in addition to JPEG
Exporting as stills has been extended to include timestamps, subfolders and to extract stills from movies
Event markers are more powerful – and can be displayed in search results for even quicker navigation to the right sections of clips
Auto-suggest fields now in CatDV Pro – CatDV intelligently guesses what a user is typing and shows options. This makes logging even faster
Movies can be played back at slower speeds – can be useful for very high frame rate content
Disk space tool usability improvements – great for finding duplicates on storage
Disk speed tool to test the performance of networking and storage from the CatDV client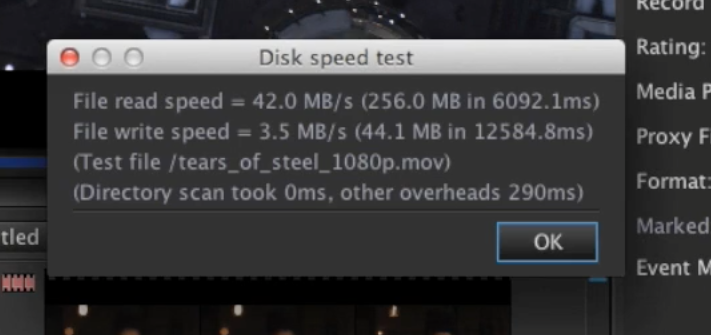 Redesigned toolbar icons to make them more intuitive
Customisable label printing is now available in CatDV Pro as well as Pegasus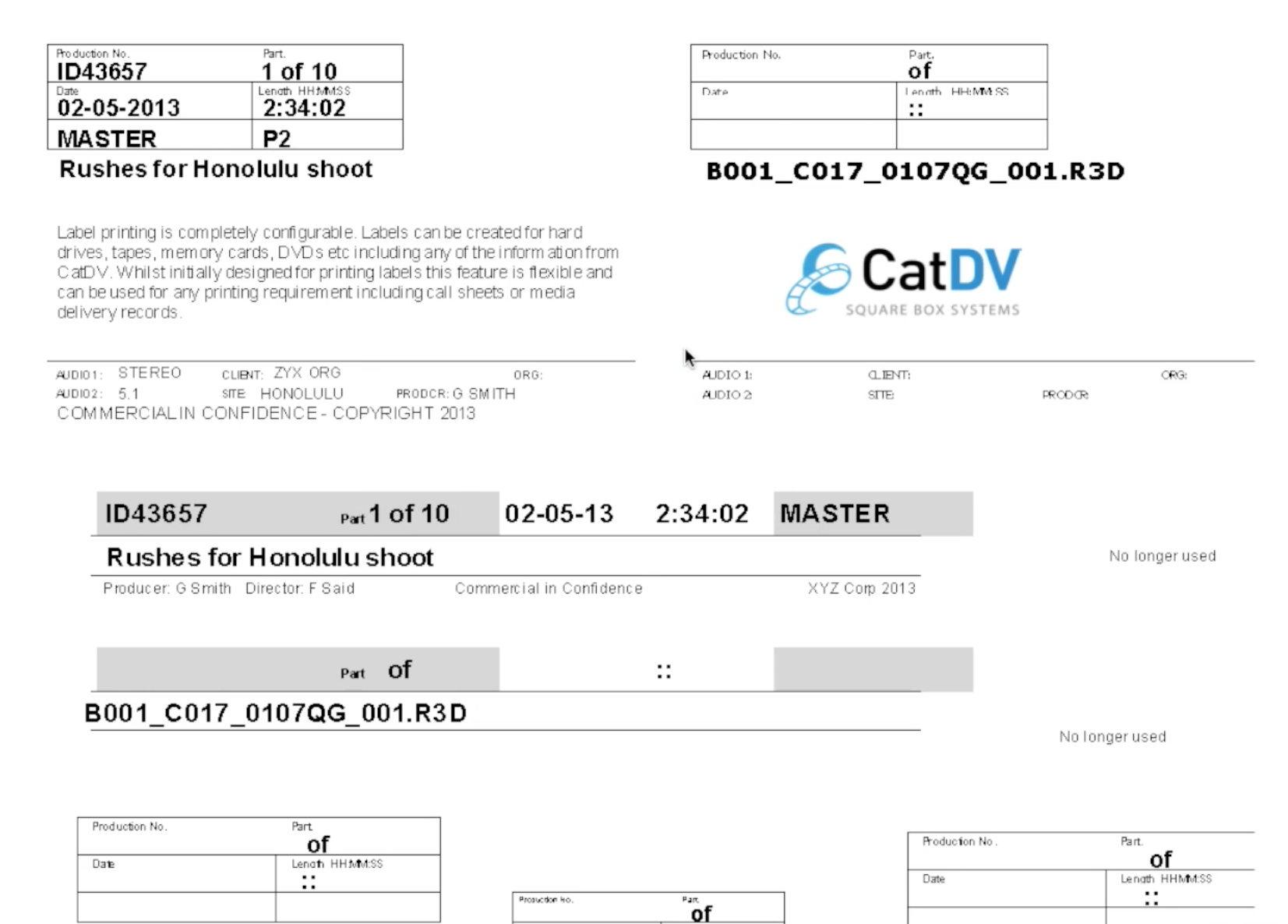 New keyboard shortcuts to turn tree and details panel on or off
Improved import and display of PSD, TIFF, PICT and other still image formats and the ability to zoom in and pan around still images