Archiving Amazon S3
CatDV's archive to Amazon S3 plugin enables management of content between on-premise / data centre and Amazon's S3 cloud storage.
CatDV Archive to S3 is a brand new development by Square Box Systems: content in CatDV can be selected and copied to (or restored from) customer's Amazon S3 storage 'bucket'. The plugin will also purge (delete) media from local storage that has been successfully stored on S3.
An example workflow is: a user selects some on-linem master content in CatDV, and chooses "Schedule Backup to Amazon S3"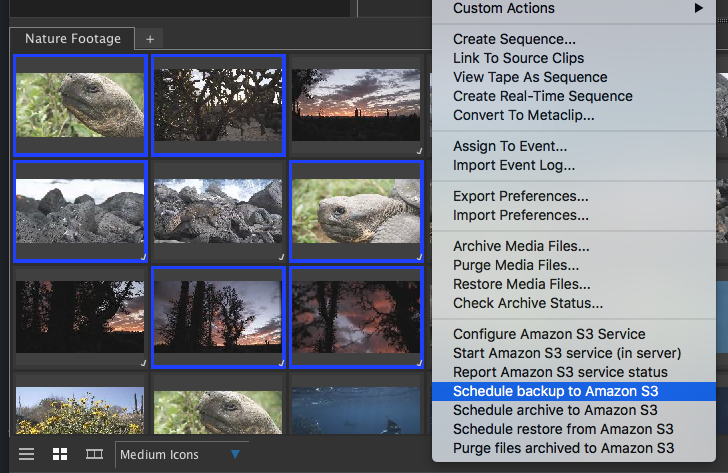 The CatDV plugin will then add these items to the queue and send them to Amazon S3. Status can be viewed in the CatDV client on on the CatDV Server 7 console: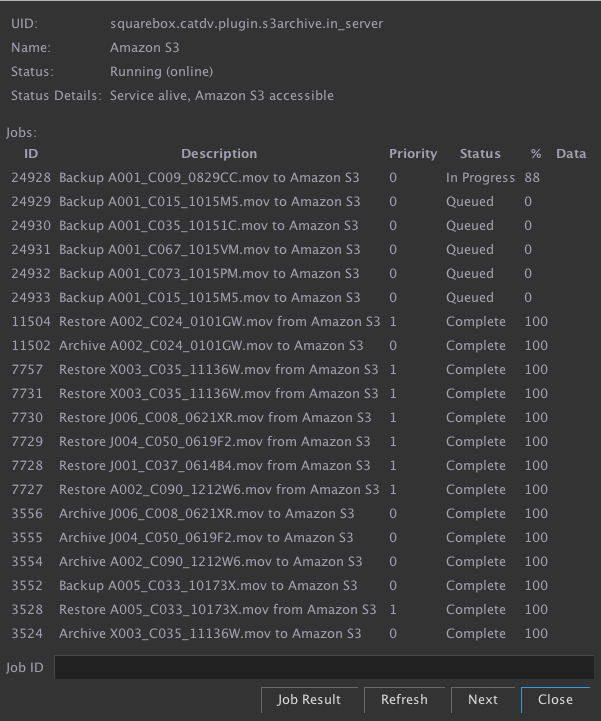 Restore functions take precedence over archive activities so that in busy systems, users get the most responsive performance possible.
Plugin operation can also be controlled from CatDV web clients :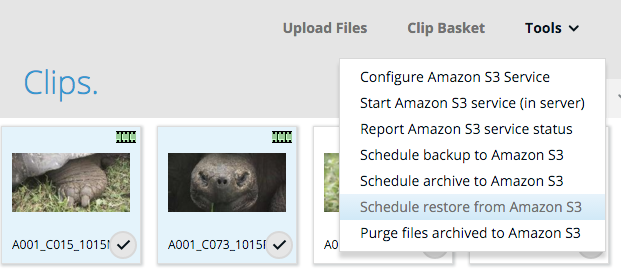 The plugin itself includes configuration options for a customer's specific Amazon account.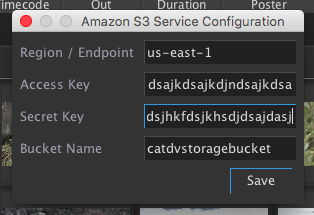 Full documentation for set up, and configuration of the amazon storage is included, and CatDV professional services can also be engaged to ensure seamless deployment to customer's CatDV servers.
CatDV Archive to Amazon S3 is available now.