,

May 2, 2018

—
Square Box Systems to Preview New AI-Based Content Analysis Capabilities for Industry-Leading CatDV MAM
WARWICK, U.K. — April 6, 2018 — At the 2018 NAB 2018 Show, Square Box Systems is previewing a range of groundbreaking new content analysis capabilities for its flagship CatDV media asset management (MAM) solution, leveraging the latest artificial intelligence (AI) technology for speech recognition and image analysis.
"In today's fast-paced media environments, more new content is being created than production teams can possibly keep up with. Also, time is running out for historical content in legacy, analog formats like tape to be digitized before the content degrades. But teams have no time to log and tag the assets so they can be found and reused easily," said Dave Clack, CEO, Square Box Systems. "AI is changing how media organizations meet these challenges, and — as usual — CatDV is at the forefront. Through our new partnerships with industry-leading providers, we're leveraging AI capabilities that will transform media workflows and make it easier than ever for operations to access, manage, and archive tremendous volumes of content."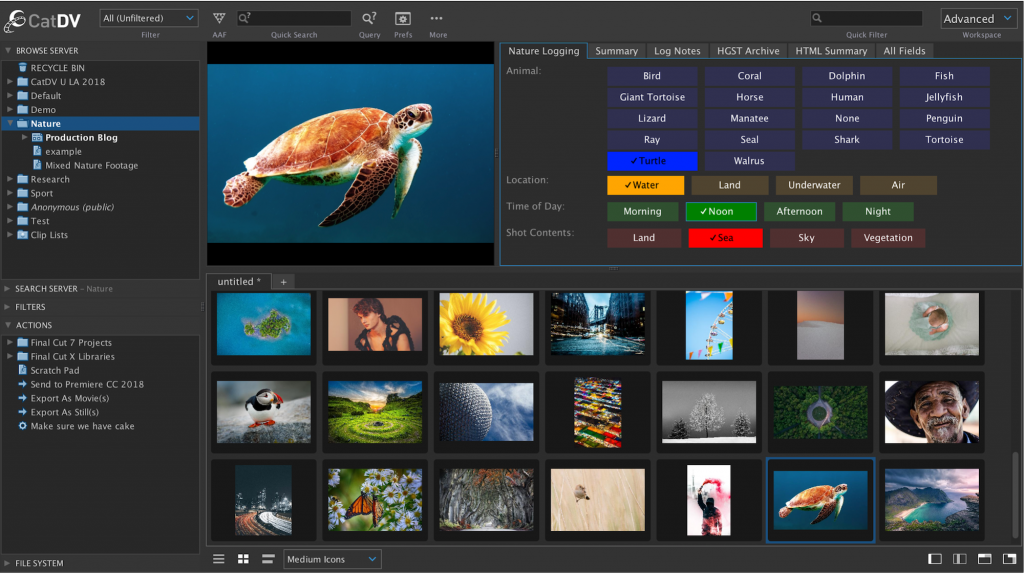 CatDV will showcase rich, AI logging, tagging, and search capabilities based on the world's leading image and video analysis platforms.
Through these integrations, CatDV will offer a range of advanced capabilities including:
• Speech-to-text, to automatically create transcripts and time-based metadata
• Place analysis, including identification of buildings and locations without using GPS tagged shots
• Object and scene detection (e.g., daytime shots or shots of specific animals)
• Sentiment analysis, for finding and retrieving all content that expresses a certain emotion or sentiment (e.g., "find me the happy shots")
• Logo detection, to identify when certain brands appear in shots
• Text recognition, to enable text to be extracted from characters in video
• People recognition, for identifying people, including executives and celebrities
Square Box Systems will offer its clients a range of video and image analysis options from leading AI vendors and aggregators. Options will include the Veritone aiWARE platform of best-of-breed cognitive engines and applications, which offers the flexibility to be deployed in both cloud and hybrid on-premises and cloud environments.