CatDV helps Videre document Human Rights abuses
"Not only does CatDV create an archive of the footage, it also supports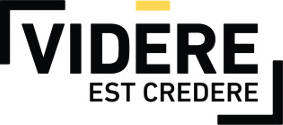 metadata, verification assessments, and other critical information meaning the content can be effectively used against human rights violators in court."  Videre
There may be no better example of maximising the power of technology to hold governments accountable than Videre. In its ground-breaking work, Videre uses media (managed by CatDV) to expose human rights abuses the world over.
Videre harnesses the power of video to expose human rights violations in some of the world's most oppressive and hardest-to-access societies.   It gives local activists the cameras, technology, and training necessary to document abuses safely and effectively. The footage they capture is then verified, edited, and distributed to a wide-reaching global network of change agents.  Videre use CatDV as an integral part of this important work: cataloging all footage and as part of their vital verification processes.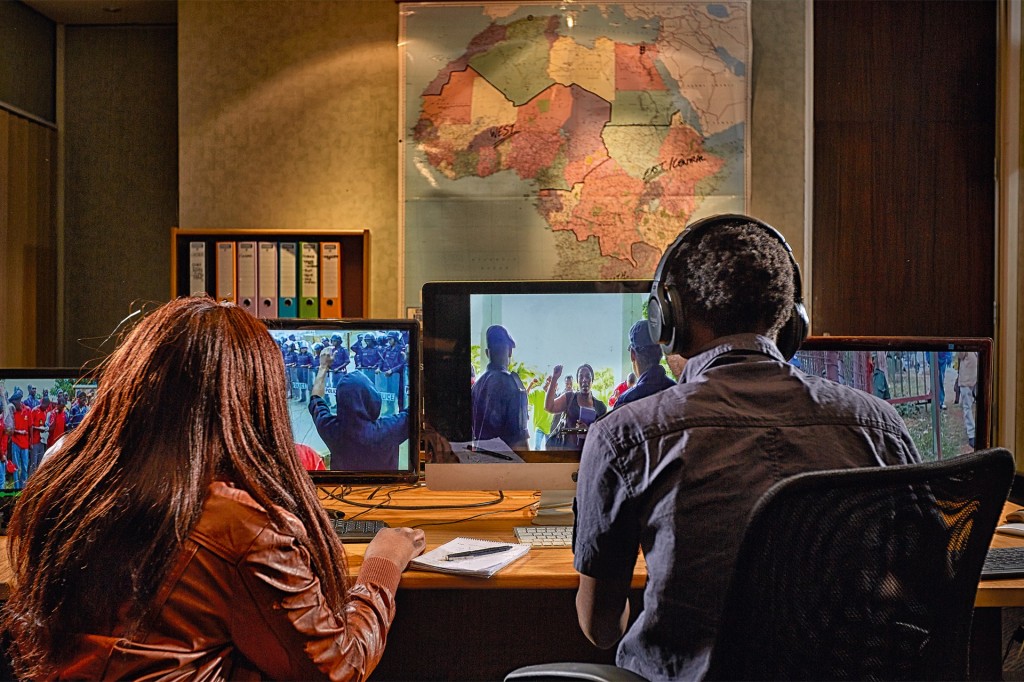 In the charity's office in an neutral African country, Videre staffers sift operatives' covertly filmed footage – Credit Liam Sharpe
Videre's vision is that no human rights violation goes without being documented. Videre lobbies for freedom of speech, accountability and justice whilst fighting against intimidation, oppression and physical violence. Videre's footage is broadcast or published on average three times a week. In places they operate, they are the primary source of visual media – providing footage to everyone from the BBC, CNN, AFP and AP to local independent radio, websites and newspapers
The work is challenging and dangerous: "deeply entrenched authoritarian regimes are facing popular dissent and losing ground to new forces.  The proliferation of mobile and social media technology is empowering ay individual with a smart phone to be
an international broadcaster.  Still, many of the world's most vulnerable populations remain voiceless: governments demonstrate an increasing willingness to blackout communications in times of crisis, citize journalism is hampered by verification difficulties and ineffective distribution.  Dwindling resources limit the effectiveness of traditional media to expose crises in hard-to-reach places.  These forces combine to exacerbate dire human rights situations and hide them from the world. Videre has a proven, effective solution for all these problems." says Videre's Head of Development
Before CatDV Videre tried to catalog footage using informal mechanisms, but soon realised Media Asset Management was required. CatDV is now rolled out across all operational staff in Videre globally. "Our CatDV server ensures consistency across the organization, makes it easy to transcode to different formats and is extremely cost effective" says Videre "We like CatDV so much we regularly recommend CatDV to other organizations!"
Videre operates globally with a distributed team and a network of hundreds of activists across international hot spots and oppressive regimes. Often internet access is non-existent, governments stifle communication and it is difficult for outsiders to engage with local people. Videre notes: "Each and every frame is stored in CatDV, creating a permanent record of these human rights violations.  Not only does CatDV create an archive of the footage, it also supports metadata, verification assessments, and other critical information meaning the content can be effectively used against human rights violators in court."
For Videre, being able to validate footage as an accurate portrayal of events is critically important. Considerable effort is spent validating footage. CatDV is used to record and track the validation process using its flexible metadata fields and configurable user interface. CatDV's metadata is used to record victims, perpetrators, audio transcriptions and translations making search as fast as possible" says Videre.
The security of CatDV metadata is also critical: Videre hides the identity of its sources and never takes public credit.  Videre's also uses CatDV's integration with apple's Final Cut NLE for rough cut edits in addition to metadata management.
Processed content and associated information is then accessible to Videre's global team, regardless of their location – allowing Videre to provide media, decision-makers, and NGOs with information on these abuses both instantaneously and years down the road.
Videre now have almost 5 years of footage managed by CatDV. The ability to quickly search and recall information from the CatDV database and the video histories stored in CatDV are invaluable to the organization and have an impact on international law. "We are working with the ICC to see how digital evidence can play a more prominent role in its proceedings" says Videre. "CatDV not only provides an easy way to find footage, but lets us demonstrate the discipline in our verification processes, adding credibility both to Videre and the footage"