CatDV and HGST

Western Digital Corporation is an industry-leading provider of storage technologies and solutions that enable people to create, leverage, experience and preserve data. The company addresses ever-changing market needs by providing a full portfolio of compelling, high-quality storage solutions with customer-focused innovation, high efficiency, flexibility and speed. Our data center and enterprise products are marketed under the HGST, SanDisk and WD brands to OEMs, distributors, resellers, cloud infrastructure providers and end customers.
CatDV and HGST – A Solution:
Private cloud storage and media asset management solution that is easy to scale and manage, lowers TCO and makes assets available online forever.
Massively scalable, highly durable HGST Active Archive System for online archiving
CatDV Media Asset Management system to centralize and share assets for more e icient but familiar workflows
Support for private and hybrid cloud- based transcoding and distribution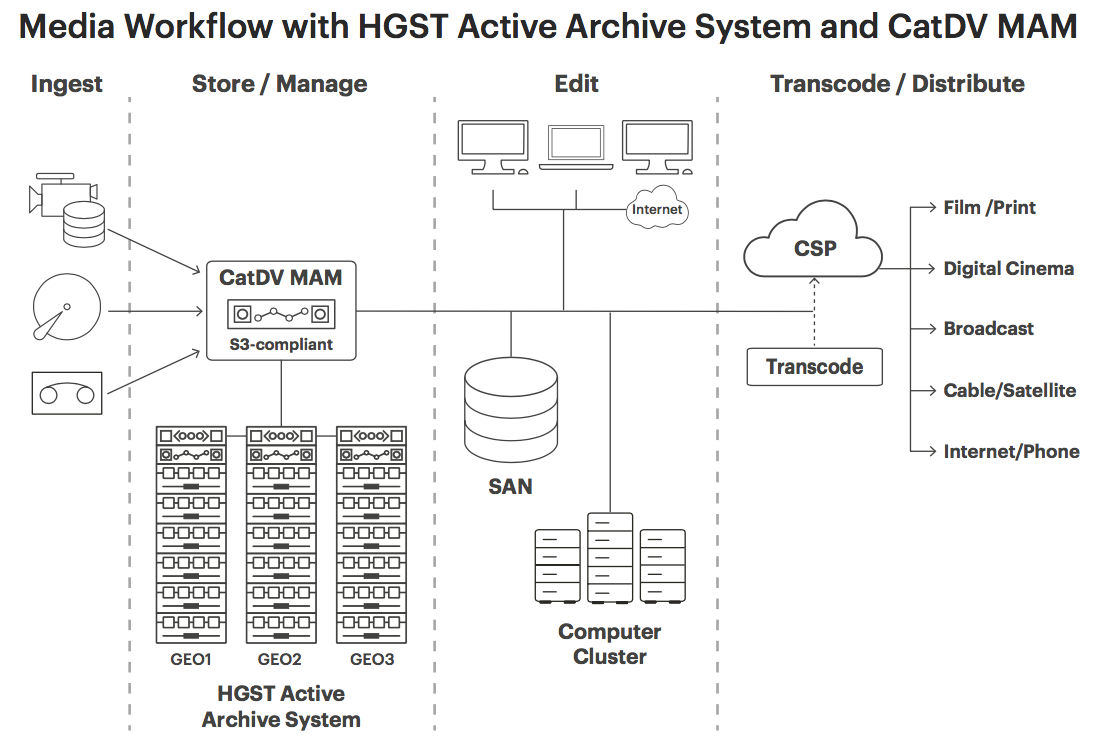 CatDV and HGST Solution Brief: