BROWSE CATDV SUPPORT MANUALS
There are some media formats that Pegasus and Media Composer will not automatically relink. Here's what to do in this situation.
Relinking to Avid MXF Files
First select the CatDV clips in the Avid Bin. In the File Menu select Load Media Database also select  Refresh Media Directories
The CatDV clips should now relink to the MXF Avid Media Files contained within the Avid Mediafiles folder. If this is unsuccessful then use the Relink Tool command from the Clip menu.
If you are relinking to media that is not contained within the Avid Media Files directory you need to relink using the Relink Tool
Relinking using the Relink Tool
You can relink CatDV clips that appear offline within Avid by navigating to the Clip Menu and selecting Relink.
The following options need to be selected in order for a successful media relink.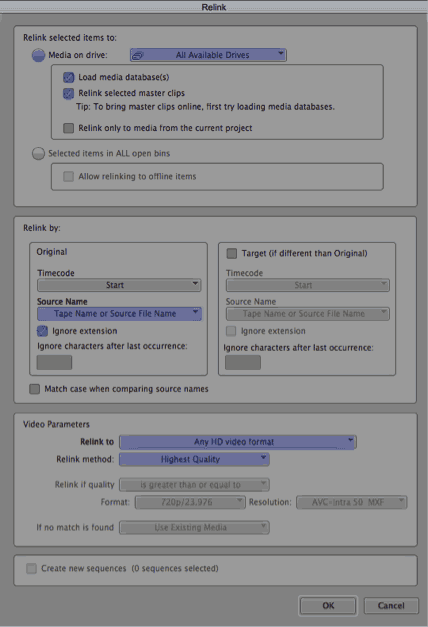 Click OK and the media should now relink to the Avid reference media files .