Distribution
CatDV's latest integrations with distribution software allows you to push your assets even further.
We're constantly increasing the list of products we work alongside so please contact us if you need to use a distribution system not listed here or for further details.
Akomi – Distribution MAM

Akomi is a private web platform that provides a simple and secure way of interacting with, and publishing, video, audio and other media formats used in digital content creation and distribution.
FileCatalyst – Accelerated File Transfers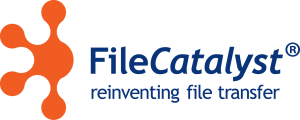 FileCatalyst is a software platform designed to accelerate and manage file transfers securely and reliably.