CatDV Data Sheets
Take a look at the following CatDV data sheets
About CatDV; CatDV's value, benefits, typical workflows, industry sectors and customers
The CatDV Family of Products: scaling from small single user options to large, cloud deployed solutions suitable for the largest of enterprises: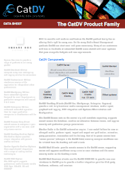 Integration with CatDV. CatDV is the best connected asset management solution, see some of the other products and services we are pleased to work with, and the many options for a seamless integration: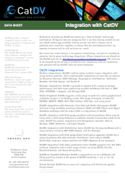 CatDV Worker 6. CatDV Worker 6 adds a wealth of new functions making workflow automations and integrations even more flexible, powerful and easy to deploy: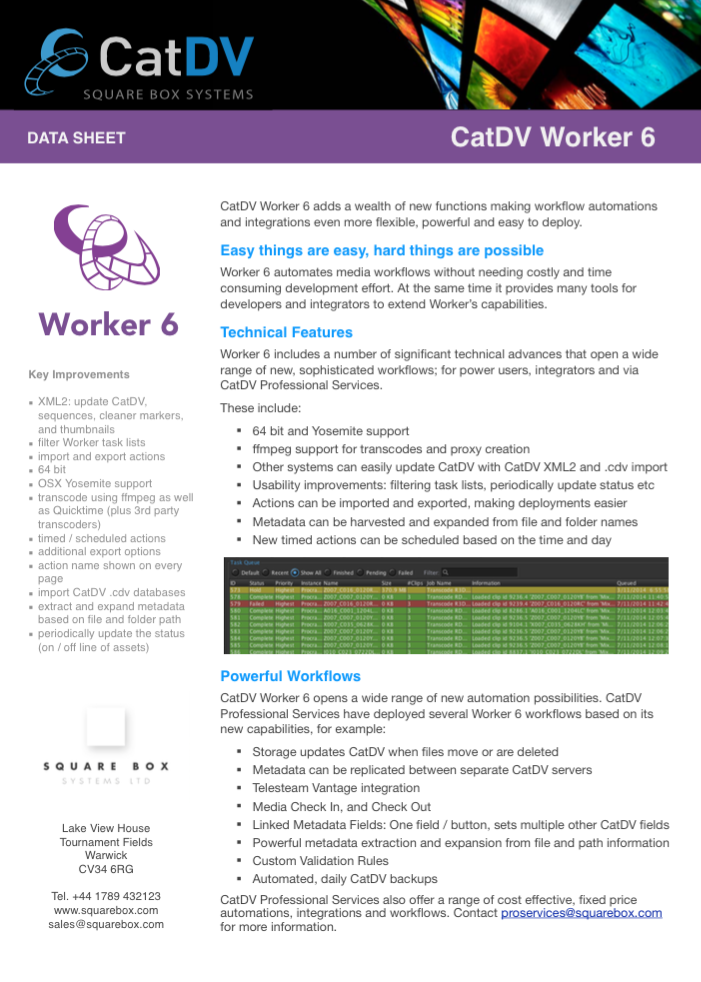 CatDV and Adobe Premiere Pro CC and CatDV and Adobe® Anywhere for video. The latest CatDV integration extends CatDV's existing collaboration with Adobe Premiere Pro. CatDV for Anywhere adds the power of CatDV media management to Anywhere: managing content seamlessly between CatDV, storage and Anywhere productions.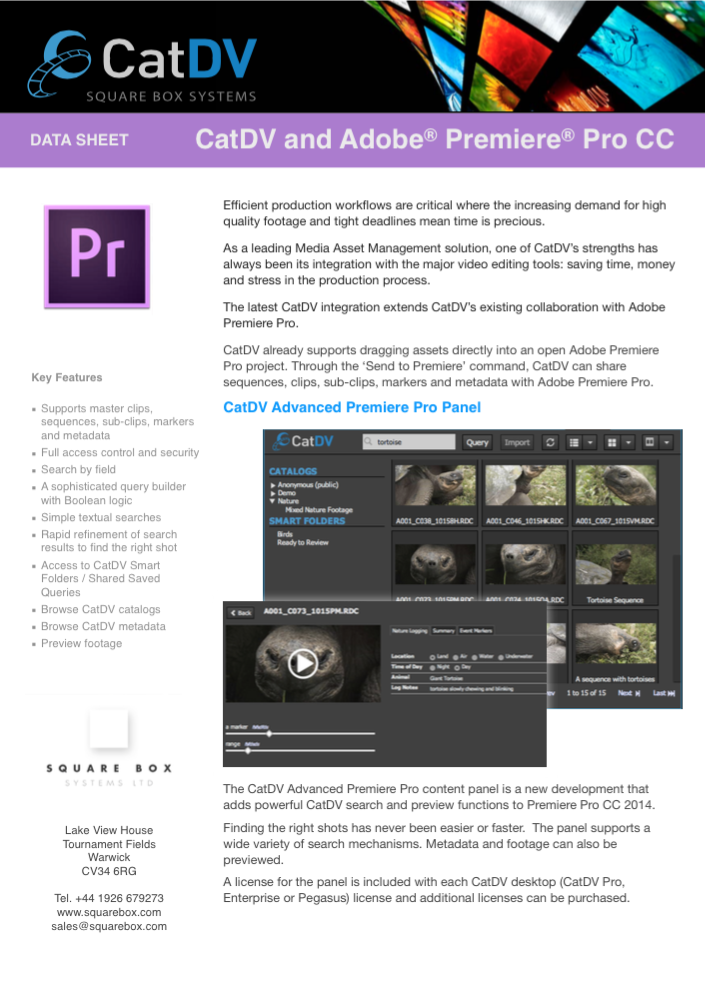 CatDV Professional Services. CatDV Professional Services offer a growing range of fixed price products that can be purchased alongside the software: