CatDV Announcements
CatDV 12 – Announcing an all-new version of CatDV, a major step forward in the ongoing evolution of the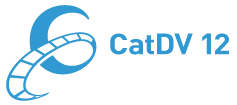 CatDV product line.With a wealth of new capabilities, CatDV 12 features an updated user experience along with native support for CatDV Server 7. CatDV features a 64-bit architecture and a robust playback engine natively supporting the latest broadcast and camera formats.

Worker 7 – CatDV Worker 7 has always been a simple, yet powerful tool for automating workflows and media logistics. Worker 7 can fit in even more enterprise environments: whether cloud, data centre, on premise or hybrid. Worker 7 now has a linux variant, plus can run as a service on Mac and Windows. We've also taken the opportunity to further uprate CatDV Worker's already extensive capabilities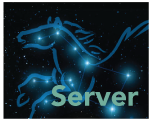 Pegasus Server – The CatDV Pegasus Server is CatDV's top of the line server, suitable for the very largest enterprise deployments, with demanding requirements. Pegasus Server includes the new CatDV accelerated search engine with lightning fast text search. Pegasus Server also includes full audit capability, tracking every change to the CatDV database, and a reporting and analytics engine with sample system and content usage reports. Pegasus server also benefits from a flexible access control rules for custom user permissions, and the ability to use Oracle and Microsoft SQL Server databases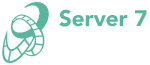 Server 7 – Delivering even more firepower for collaborative enterprise deployments, CatDV Server 7 allows browser- based administration and configuration, and features centralised path mapping, more efficient search tools, and more flexible metadata across security groups. Customers with maintenance benefit from guided upgrade with our support team.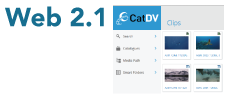 CatDV Web 2.1 – Available Now with Server 7. New features include custom skins and configurations for individual users, clip lists / baskets, batch download of hi-res or proxy media, harvesting metadata on upload, timed & expiring web links, improved approval workflows, search filters, plus additional touch-screen functions.

CatDV Archive to Cloud with Amazon S3 CatDV Archive to S3 Cloud enables users to archive media assets and associated metadata to Amazon's Simple Storage Service (S3). Archive to S3 is a brand new implementation from Square Box System.
Showcasing at NAB 2016 will also be partner products: updates to the popular QLSD archive plug-ins, including GB Labs Spaces support, plus from NSA, a new SGL plugin.