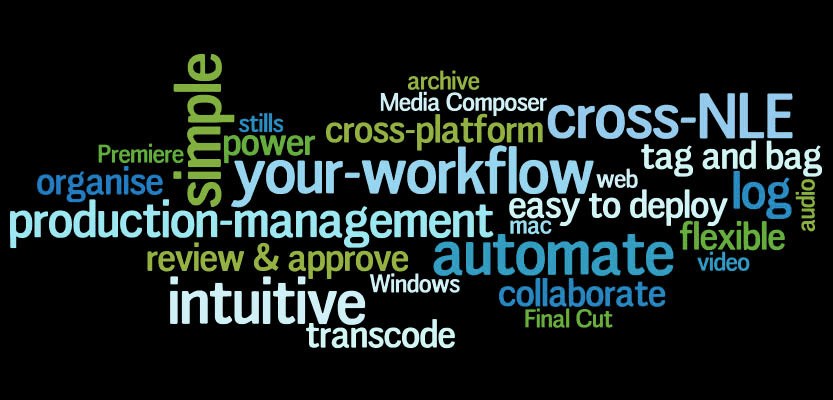 There is an insatiable demand for high quality media across virtually every industry today. The proliferation of distribution channels, catalyzed by the internet and social media, is causing an explosion of content. At the same time new (and larger) formats are constantly being developed.
$8,000 per media professional wasted each year
Organizations waste significant time and money organizing, searching for, then often failing to find their media assets – especially where teams are not in the same location. With ever increasing pressure on budgets, being able to store, find and repurpose existing media is critical. Research estimates that $8,000 per year is wasted per media professional and that more than a third of media searches fail without effective media asset management.
CatDV: find and reuse your media
CatDV tackles all these problems. For companies that create or manage a large volume of digital media CatDV helps teams organize, communicate and collaborate effectively. Its simple, yet powerful tools support some of the world's most sophisticated media workflows and provide the flexibility to work your way. CatDV brings value to single user installations through to large, dispersed teams in the world's largest firms.
Unlike many asset management systems CatDV is easy to learn and deploy, has one of the lowest costs of ownership in its sector, has great support and an unrivaled ability to integrate with other products, platforms, formats, hardware and software.
Ultimately CatDV helps companies find and reuse their media assets, helps teams to collaborate and to get more done, saving both time and money.
Benefits
You can have confidence in CatDV as the right solution for your media workflow:
Power:
sophisticated logging and organization
find and reuse your media
automate your workflows
enable team collaboration
scales to millions of assets
Simplicity:
easy to use
easy to configure
low training costs
low deployment costs
Flexibility:
native file handling (MXF, RED etc)
deployment options: including cloud
mac, Windows, web and iOS
many storage and archive partners
multiple APIs for seamless integration
CatDV can grow with you
Safety:
track record since 2000
1000s of satisfied users
unrivaled technical support
Find out more about the different CatDV products.